Health Care Human Consulting
Profile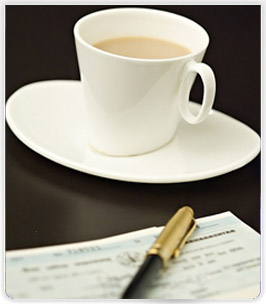 Health Care Human Consulting is beginning its operation for HR solutions with specialized service offerings in Recruitment Solutions, Executive Search, Training, and project based RPO hiring. Headquartered at Jammu, we provide HR services to various organizations in J&K and other states of India and Middle East countries.
Recruiting and retaining the right talent is critical to the stability and success of any organization. At Health Care Consulting, this is what we do the best. If your company is looking for Para Medical Staff i.e. Staff Nurses, Pharmacist, Female Health Workers, Male Health Workers, Lab Technician, Operation Theatre Technician, Diploma in Operation Theatre Technician, Diploma in Radiology & Imaging Technology, BSc .in Medical Lab. Technology, BSc. Bio Informatics, and Medical Officers with MBBS, BDS and BAMS etc or front line employees. we have the experience, expertise and depth of knowledge to find you the best talent. Our team of consultants comes with domain & Professional expertise and is focused on hiring the right people for your organization.

Our Philosophy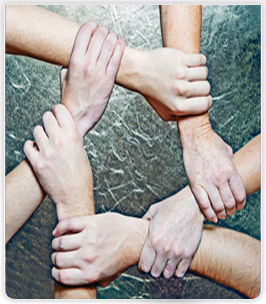 To prepare the Professional nurses /Paramedical Staff to meet the health needs of the society and face challenging situations to uphold the values and code of ethics in personal and professional life. In this Health Care Consulting "We build your assets through human capital". The vision clearly stresses that people are assets and not mere numbers. There is always a tendency to protect assets and value them. We at Health Care Human Consulting clearly believe that word Human Capital adds dignity to our Business- not as Brokers, not as Manpower Suppliers, not as CV Suppliers but as Consultants dealing in a precious commodity - Human Capital. The basic philosophy that revolves around our culture and all business operation is our belief in the ability of people. The very basic facts of our unique working capability are that we are an independent placement organisation to meet the expectation of our clients in training and selecting them for suitable assignments as per the requirement.
Human Resources
We have a very strong Human Resource Segment that implements core programs for employee welfare. The returns are quite effective. Every employee becomes an integral element of Health Care Human Consulting family. He/she takes personal interest to accomplish the goals of the organization. We planted and nourished this very culture at Team HR. This is the single most factors behind our long list of our happy clients.

.
Search Methodology :-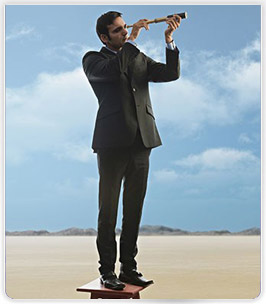 Understand the client
We have detailed discussions with the Client, so that our consultant not only knows the technical requirements of a role but also understand the client organisation, its culture, challenges and opportunities to ensure there is a lasting fit and the attractions of the role are fully understood. During the discussion with the client we review and agree on the requirement of the organisation for finalisation of the candidates.
Evaluation
Candidates are approached by our consultants in absolute confidence and, where appropriate, they are met to discuss the opportunity, the scope for advancement and their 'fit' for the role. This may necessitate several discussions with the candidates.
Discussion
Our experience has proven that the sharing of information...open communication between the direct hiring official, the coordinating human resources representative, the candidate, and Marketing Consultants Inc....is essential to mutual success.
A Short List
We present our client a list of the most suitable individuals, together with a background report on the various candidates on the Target List and the short listed candidate report contains detailed biographies and our consultant's suggestions. Our opinions are expressed forthrightly and without bias or conflict.

Client Interviews
Our consultant works with the client to arrange and plan the interview process. We work closely with both the client and the candidates to ensure each party gets feedback and reflections from the other and the post-interview debriefs are an essential and delicate part of the process. We assist the client in the parameters of an offer letter and the offer stage is the most sensitive in the process
Due to our in depth market knowledge and close relationships with our clients, our Consultants often arrange preliminary peer-to-peer meetings between clients and candidates where our consultants have identified reciprocal benefits. In this sense they can often find a Candidate the job they want in the absence of a specific mandate.
Commandments:-
Candidate once placed, will be sacrosanct and Out of Reach for Health Care Human Consulting during his/her tenure with client organization . Health Care Human Consulting cannot be the party to take them away.
No candidate's CV, to be referred to the client without prior concurrence of candidate
No short-cuts to be employed. Follow Search & selection procedures sincerely.
Reference Checks are the Acid Test of selection procedure. In the event of bad reference withdraw the candidate instantly.
No out-of-pocket expenses to be invoiced unless substantiated, no matter how small is the expense.
Do not oversell candidate / job. Peg expectations at realistic levels.
Keep client updated .Do not spring surprises.
Adhere strictly to time schedules. Do not make client to follow-up
Assist Client in Negotiation .Bring unreasonable expectations down
Adhere to the above nine commandments religiously.
Code of Conduct for Professionals
Understand individual's career objectives and refer only those positions, which help the person to achieve one's objective.
Provide as much details as possible to the individual.
Keep the communication with the individual as discreet as possible. While calling at their office, call as a friend and not to reveal our identity.
Not to divulge identity and details of an individual to any customer without prior concurrence of the Person concerned.
Not to exaggerate the facts and oversell any job or company.
Take due care while recruiting a customer.
Not to discuss individual or with any individual in public place.
Use telephonic interaction to maximum and avoid frequent physical meetings.
Not to forget and ignore above.
Our Commitments:- Health Care Human Consulting has a clear commitment to treating clients, candidates and colleagues in a professional, honest and ethical manner at all times.
Our internal code in respect to candidate and client confidentiality is absolute.
Because most of the time, we are working closely with our client companies, getting their consent and keep them appraised, it is rare for conflicts of interest to arise. Where they do, we address them forthrightly and transparently.
In making candidate information available to our clients we do so in detail and without bias.
It's our focus on and reputation for confidentiality, good faith, trust and absolute discretion, which has enabled us to have direct access to the most successful and effective candidates in the region. We become a partner with our clients, working with you as a member of your management team to help you achieve your objectives in meeting clearly defined staffing needs.

Business Services

Recruitment:-
Organizations competencies lie in their domains and talent management and not in recruitment.
Recruitment Solutions today are offered by businesses dedicated to build the talent pools for organizations. Health Care Human Consulting Recruitment Solutions is a first of its kind recruitment company in Jammu and kashmir which has drawn an internal team from the recruitment industry. We are also well complimented with a domain strong team capable of delivering services of highest quality to our clients and offer end-to-end support in identifying the best available resources.

Health Care Human Consulting has a dedicated team of domain experts delivering quality recruitment solutions and is the fastest growing Recruitment Business.
Medical and Para Medical Staff
Pharmaceutical & Healthcare
Young Professional Recruitment
Identifying and hiring young Medical graduates and Para Medical professionals for organizations.

Training:-
Historically, Organizations that have found themselves struggling to take competition head on, drive innovation or take calculated business risks betrayed the (lack of) preparedness of their workforce. Leadership Development, Succession Planning and Learning and Development interventions are gaining more significance and employers are increasingly looking for ways to gain and maintain a competitive edge in the challenging markets that they exist in.

We assist organizations in creating and sustaining a better-trained workforce who in turn will provide Health Care Services. We assist employers in making effective hiring decisions, help educators and trainers evolve robust training modules with innovative methodologies and ensure that employees are equipped with appropriate skills and knowledge.
Areas of expertise
Refresher Courses
Training Courses to Para Medical Staff as per requirement of Organisation
Situational Leadership
Our training specialists combine diverse industry and leadership experience to form the backbone of all training interventions.
Our clientele consist of Hospitals, Nursing Homes and individuals. Training sessions with a wide range of programs from vocational skills and on-boarding for freshers to Mission-Vision workshops for top management are delivered by an expert team of trainers with diverse stream experience.

Benefits with Health Care Human Consulting RPO services
According to recent industry research, companies are turning to RPO as a more economical and viable outsourcing option. Companies have realized that RPO option makes sense as it helps to achieve best-in-class talent acquisition results, enables companies to overcome the challenges of high cost and low performance, RPO ultimately allows key internal HR resources to focus on core business needs.

Health Care Human Consulting as a leading RPO provider with unmatched experience and a diverse client base offers sophisticated end-to-end services which are scalable & streamlined according to the client's unique needs. Health Care Human Consulting RPO solutions can drive measureable improvements in hiring timelines and recruitment costs for the business.
Recruitment Process Outsourcing
RPO stands for "Recruitment Process Outsourcing," meaning that an employer transfers all or part of its recruitment activities to an external vendor. On a broad level, an RPO activity includes recruitment, staffing, and search. But a closer look reveals the related areas that make up RPO are: sourcing; screening; testing; interviewing; background checks; coordinating offer letters; on-boarding and handholding for successful integration of the candidate in an organization fall under the full-service RPO umbrella.

The RPO provider is an outsourced recruiting partner equipped with skilled resources, tools, technologies and activities.

As companies continue to look for ways to foster growth and drive success in a changing economy, Recruitment Process Outsourcing offers a great opportunity to improve effectiveness, controlling the costs and outsourcing non-core competencies.

Recruitment Process Outsourcing @ Health Care Human Consulting
Health Care Human Consulting provides specialized RPO solutions, which are custom-built according to the clients business needs. With more than a decade of experience in recruitment process outsourcing, we have acquired expertise to deliver the right talent at record time to our clients and therefore Health Care Human Consulting is trusted by today's most respected employers. Health Care Human Consulting RPO services are customized to meet ever-changing recruitment and hiring needs with consistently improving the quality of talent as well as service levels to recruiting managers and candidates, while reducing cost & delivery time substantially.
Services
Our specialized RPO services are designed to effectively handle the entire recruitment process of our clients focusing on speed of delivery, quality of talent & accountability. We are well equipped with talented consultants having varied industry knowledge & expertise to execute complete recruitment assignments of the clients. Following are the range of services we provide customized according to the client's needs.
Recruitment Process customization specific to the client's need
Job Analysis & Planning
Access to HR application software (dedicated tool for RPO)
Candidate Sourcing (including Vendor management & Advertised Selection/web Posting &, Print Advertising)
Resume Pre- Screening
Candidate Evaluation
Testing Behavioral Assessment
Interview coordination and Selection process
Background Verification/Reference Check
Offer & Joining
Handholding & Integration
Benefits with Health Care Human Consulting RPO services
According to recent industry research, companies are turning to RPO as a more economical and viable outsourcing option. Companies have realized that RPO option makes sense as it helps to achieve best-in-class talent acquisition results, enables companies to overcome the challenges of high cost and low performance, RPO ultimately allows key internal HR resources to focus on core business needs.

Health Care Human Consulting as a leading RPO provider with unmatched industry experience and a diverse client base offers sophisticated end-to-end services which are scalable & streamlined according to the client's unique needs. Health Care Human Consulting RPO solutions can drive measureable improvements in hiring timelines and recruitment costs for the business.
Benefits
High quality candidates
Lower cost-per-hire
Reducing operational risks
Improvement in Productivity
Reduced cycle time-to-fill rates
Positive candidate and employer brand experiences
Improved diversity in talent pool
Scalable solution to support the ebb and flow of hiring demands
Delivering higher quality services
Provide verifiable metrics
Increased hiring manager and candidate satisfaction
Removing the administrative burden & enabling organizations to focus on value-creating and strategic activities.
Global Reach
Health Care Human Consulting Model
Health Care Human Consulting RPO Model-"Pay Per Success" model is a unique concept to offer the clients services with zero liability. As a customer in our RPO model, you only pay when the prospective candidate joins successfully. There is no fixed cost imposed on the customer even after a large team will be deployed on onsite & offsite model dedicated for client's hiring needs.
Employer
Enquiry

what is Performance Appraisal?
Performance appraisal offers generic performance attributes and definitions for all employees. It summarizes and evaluates an individual's overall performance for the year. The performance attributes address an individual's knowledge, competence and skills as applied to one's work. However, Performance attributes may be added as needed in order to customize the form to the individual's position.

Sample Appraisal Form (to be filled by the employee)
Employee Name
Position/Title
Division
Evaluation Period
Line Manager/Appraiser
How would you rate yourself on the Following
| | | |
| --- | --- | --- |
| Attributes Score Max marks | Score | Max marks |
| Quantity of work | | |
| Meeting job requirements on a timely basis | | 10 |
| Quality of work | | |
| Effectiveness & Accuracy | | 10 |
| Knowledge of job | | 10 |
| extent to which the employee knows and demonstrates all phases of assigned work | | 10 |
| Team Spirit | | 10 |
| Decision Making Ability | | 10 |
| Attendance, reliability and dependability | | 10 |
| Planning and organizational effectiveness | | |
| Meeting deadlines, managing resources, and balancing tasks. | | 10 |
| Communication Skills | | 10 |
| Initiative and creativity | | 10 |
| Supervisory ability (if applicable) | | 10 |
What do I consider to be the important abilities that my job requires?
What are my major accomplishments for the past year?
What have I done for my personal and/or professional development?
Employers Comments
Employers Comments
Employee Signature/Date
Evaluator Signature/Date
Authorized Unit Administrator Signature/Date (if applicable)
The Pre-appraisal Checklist (for the Employer)
Set a calendar date and time in advance that is mutually convenient for both you and the employee, and that will allow enough time for each of you to do preparation.
The Must Have:
The job description and performance standards
Goals set from the last appraisal
Work rules and procedures
Any feedback or letters from customers/co-workers
Current disciplinary memos
The previous performance appraisal
If you have asked the employee to do a self-appraisal, be sure to obtain that early enough so you have a chance to review it as part of your preparation.
Job Description :-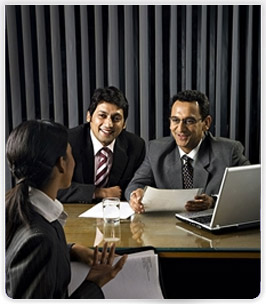 What is Job Description?
It is imperative for an organization to provide job description to its employees. A job description clearly outlines the role, duties and responsibilities entailed with the job.

The basic advantage of writing job description is that it helps in the smoothening of the recruitment process, reconciles the organizational and the individual goals, sets the pay scales etc. It is important that a job description offers a well defined and systematic format.
Guidelines for Writing Job Descriptions(checklist)
The first and foremost guideline for writing a good job description is that it should highlight the roles, duties that the job entails. It should include:
1) Job specifications
JOB TITLE
Accurate titles reflecting the function and level of the job.
THE DEPARTMENT
POSITION
Stating the job title the employee is responsible to, as well as titles of those reporting to the job holder.
AREAS OF RESPONSIBILITY
Concisely stating the overall purpose of the job, the principal role of the job holder and the expected contribution to achieving objectives
MAIN TASKS
Identifying the tasks and include the objective or purpose of each task.
SEPARATE DESCRIPTIONS OF MAIN TASKS
SPECIAL REQUIREMENTS
Equipment, tools, special skills.
LOCATION - Of the job and travelling needed.
SPECIAL CIRCUMSTANCES
Night work, overtime, weekend working
SIGNED AGREEMENT BY POST HOLDER & DATE
2) Person specification
A good person specification distinctly outlines the expertise, experience and qualifications required to expedite the activities mentioned in the job description. The basic four categories are:-

EDUCATION, QUALIFICATIONS & TRAINING
EXPERIENCE
WORK BASED COMPETENCIES
(i.e. what does the candidate need to be able to do such as use Excel, deliver training or work in French etc.)
BEHAVIOURAL COMPETENCIES
(Such as the ability to influence people, identify problems and work together with a team to find solutions, demonstrate personal drive, ability to work alone, to communicate effectively orally and in written reports etc.)
The language Orientation:


Avoid jargon and unexplained acronyms and abbreviations.
Be matched to the type of job and be readily understood by the employees concerned.
Avoid ambiguity about responsibility and be clear about the post-holder's accountability for results and resources.
Try to give as much information as possible to allow candidates to make an informed and rational decision about their suitability for a post.
Consider any legal requirements i.e. work and travel permissions that might prevent a candidate from working in a specific country.
Provide relevant details of climate/security/isolation that candidates need to consider before applying for a post.
Employer Contact:-
what is Employee Contract?
An employers' most important duty is to provide the employee with the written particulars of employment. An employee contract must include a letter of appointment, the terms and conditions of employment and the information that fulfills the legal requirements.

It is the duty of an employer to provide the employee with all of the information of the company like the company policies and other documents that are mentioned in the contract. It has been noticed that many employee contracts do not contain well defined procedures and policies of the companies.
Contents of Employee Contract:
An employee contract must contain the following details :

1) CONTRACT DETAILS

Full name of employer and employee
Address of employer
Place of work of employee, and, where the employee is required or permitted to work at various places, an indication of this
Title of job or nature of the work or a brief job description
Date of commencement of employment
2) PAY & BENEFITS

Wages/ salary details
Rate of overtime work (if eligible for overtime pay)
Any other cash benefits that the employee is entitled to
Any payment in kind that the employee is entitled to and the value of that payment (e.g. accommodation)
Any deductions to be made from the employee's remuneration (e.g. Pension / Medical Aid)
Method of payment and method of calculating wages
Additional benefits, and any conditions under which they apply, e.g. achievement of targets
Pension scheme - whether one exists, and if so conditions
Approvals for any deductions from pay, e.g. pension scheme other than those required by law
3) NATURE OF CONTRACT

Type of contract: permanent, temporary, fixed term
Duration of a temporary contract or termination date for a fixed term contract
Period of notice required to terminate employment, or if employment is for a specified period, the date when employment is to terminate
4) HOURS OF WORK, SCHEDULES, AND OVERTIME

Number of hours in workweek and workday.
Procedure for scheduling.
Alternative work schedules/flex-time.
Definition of overtime & pay or compensatory time off
Advance notice of overtime & right to refuse overtime
Staffing and workload standards.
Meal and rest periods.
Timekeeping and attendance requirements
5) LEAVES

Annual leave entitlement
Role of seniority in scheduling vacations.
Conditions relating to taking leave, e.g. present company holidays or notice requirements
Details of any other paid leave entitlements
Sick leave arrangements and conditions of any benefits
6) DISCIPLINARY PROCEDURES

Details of the disciplinary procedure
Conditions under which the employer can terminate the contract e.g. gross misconduct
7) GRIEVANCE PROCEDURE

Definition of a grievance.
Stewards' right to use work time for grievance investigations.
Employees' right to union representation.
Explanations of each step in grievance procedure and time limits at each step.
8) HEALTH & SAFETY
Employer and employee responsibilities
9) PROTECTION OF BUSINESS INFORMATION

Details of confidentiality requirements
Use and mis-use of electronic communications and Internet
10) ABOUT PROBATION PERIOD

Purpose & duration of the probationary period
Benefits that will come into effect when the probationary period is completed
11) PERFORMANCE EVALUATION

Criteria & frequency for evaluations.
12) RETIREMENT POLICY
13) ANY OTHER CONDITION, like
Any collective or 3rd party agreement which affects the employee's terms and conditions
14) UNIFORMS AND TOOLS
Allowance for or provision of uniforms and/or tools for affected employees.
15) ACCEPTANCE
Acceptance clause whereby employees sign that they accept the contract of employment and conditions therein.
FeedBack:-
We would like to hear from you - If you have used MHC's services and would like to share your feedback or have any issues regarding our service please write into us. We will ensure that any issue is addressed and resolved at the earliest.
Job Seeker:-
We would like to hear from you - If you have used Health Care Human Consulting services and would like to share your feedback or have any issues regarding our service please write into us. We will ensure that any issue is addressed and resolved at the earliest.
Job Seekers:-
Carrier Tips:-
would you like to be Headhunted?
How does one get noticed- for potential job seekers, the best medium for getting head-hunted is through the internet (job portals) but other forms are also worth checking out.

Job portals will always remain as active hunting grounds for Head Hunters but Search professionals do restrict them using portals extensively as the pool of candidates they may look to target may not be comfortable on account of confidentiality to put their resumes on the portals.

Most candidates though active jobseekers may not like to the be available easily hence networking sites like RYZe Zoom, Linkedin etc are active tools as they attract Headhunters who are constantly scouting for talent.

Press advertisements normally attract all the wrong-kind of applicants and are no longer seen as an attractive method of getting ahead unless they are in domain-specific publications.

Linkedin is today by far the most effective sales and networking tool.Social networking is the buzzword today as this is a great tool to advertise your skills to a much larger audience and also provides opportunities for networking yourself into the Company of your choice.By joining social networking sites like a Linkedin or Zoominfo can act as a secret self for those who do not want to be considered as active job seekers.The connections and access through sites like Linkedin help Headhunters with adequate knowledge to identify and approach candidates that are best suited to a particular position whether or not they are in the job market.

The person should update his/her profile regularly on these sites. Being part of different groups (like CFO group for CFOs and CXO groups for CXOs)also helps

Blogging also helps present the capabilities of an individual on these networking sites and headhunters now follow the blogs of potential candidates to checkout the quality of comments and depth of analysis too selectively.They also check who is following whom to verify circles of influence !

Senior professionals ,whether or not active job-seekers, should never decline to meet credible HeadHunters.A personal meeting does leave an immediate recall in case of an appropriate assignment even at a later date.

How best can candidates ensure being head-hunted is a question I frequently get-Whilst there can never be a precise or mathematical formula to get headhunted, there are a couple of things one can do to ensure a good hit-rate.
never prematurely close the door on a possible opportunity
explore other possibilities with the Headhunter
never dismiss any offer to meet likely employers as you can add to your experience and confidence
the manner in which you present yourself to the HeadHunter will leave an impression on the latter-brusque,rude shoo-off's can put off a Headhunter easily.
Remember that HeadHunters are responsible for enhancing many professionals careers ,plus their knowledge and opinions are valued by clients and HR professionals.-it therefore pays to actively network with this professional community even if you are not actively looking for a change.They can give you useful tips on how you were observed by their clients which the latter may not do too easily as well as salary and compensation trends.

Professionals must remember that their careers are being tracked by Headhunters who are constantly looking for good talent.

Connect with Head hunters on Linkedin (and similar other sites). When a prospect updates his / her profile on Linked in, it gets highlighted to all the connections. Put your photograph on your profile. If possible meet the Headhunters once in a while,maybe just to chat over a cup of tea!A face to face meeting gives much higher recall than a phone / email communication and helps build a link.Facebook groups are useful connections for references too.

Keeping oneself relevant and in the public domain requires that executives should keep their resumes crisp to outline their key areas of responsibility both quantitatively and qualitatively. Using the right action words /key word does make a difference e.g.: A CFO with Fund Raising expertise or IPO expertise should highlight that in the first line. Most of the searches on Linked- in are designation, geography, industry and company based so please ensure that your profile has all the four criteria updated

Video Resumes and U-Tube clips professionally shot have gained significant momentum in the West as they not only detail -out the profile but more importantly enable a potential employer to see the person and analyze body language before going ahead with the hiring process. In India it is still a concept rarely used but going forward especially in case of hiring talent from outside of India we would like to encourage the same.
Reasons why you should update your CV regularly.
Lets ask ourselves the question first, how often do we revisit our CV or do we even have a CV in the first place.

For most people the resume is your first step,, It is always key to update your resume once every 6 months at least. The work environment we work in changes almost every day. Points that you thought were important could now be totally outdated.

Statistics suggests that less than 45 per cent of professionals update their resume yearly. Young professionals are more frequent than those in the age group of 40-55 years who are much less inclined to update their resumes on a regular basis. Some in the older age group have not gone back to their resumes even once!

One of the key signs that you need to make sure you update your resume is when your responsibilities change in your work profile. This could be anything from your role being multifunctional, additional certifications, increased team size, change in designation/level etc. Today's headhunters and HR's of corporate expect an interested candidate to send in his resume within 48hrs thus its always best to keep it ready rather than sending an old profile which would diminish your chances.

While india continues to see a large scale hiring plan, it is critical your resume is always forward looking. One key point is when you read your own resume it should give you the feeling that you are reading for the next vertical move else if your resume continues to only dwell in your history and not your capabilities its time for updation. One must remember that updating your profile is a 20 minute exercise and if you are not keeping track of whats in and whats out your resume is probably going into the archives
Interviews Question:-
1. Tell me about yourself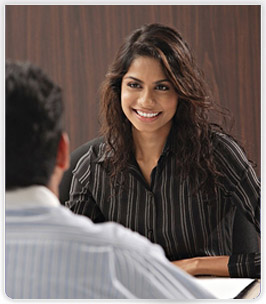 The answer to this question is usually with reference to the qualifications required for the position. Keep responses concise and brief and avoid being negative about previous jobs and bosses. Customize the response according to the duties and responsibilities of the position you are interviewing for.
2. What are your greatest strengths?
Keep this as job related as possible by relating to a job task/skill that you know to be an asset of yours. "I like traveling and making new friends" is not a good answer.
3. What are your greatest weaknesses?
The employer is looking for honesty here, but it helps not to be too blunt. Tone down your self-critique and say it with a smile.
4. Motive Questions
What can you contribute to this company?
Where do you hope to be in five years?
This type of question should be answered enthusiastically. Show the interviewer you are interested in the position and relate the answers to the duties and responsibilities of the job.
5. Personality Questions
What do you do in your spare time?
Present yourself as a well-rounded person. Your answer gives you dimension, describe your hobbies briefly.
6. Job Satisfaction Questions
Why are you looking for another job?
What do you like most/least about your previous job/jobs?
Why did you leave your previous employer/employers?
Never speak poorly about former employers. Be positive. You are providing clues about the environment you seek.
7. Other Questions Be Prepared To Answer
Are you willing to be transferred to another city or country? May we check your references?
May we see some sort of a proof of your salary? (Bring along your salary slip)
Ask the Right Questions In Your Interview
Interviews are no longer a one-way question-answer process. Employers expect you to ask questions, indulge in a two-way conversation in order to get to know you better and assess you for the job in mind.

Don't hesitate to ask questions. Not only will it show that you're keen on the job being offered, but it will also help you determine if this is the right job for you. The research you did earlier on the company should form a basis for some of your questions.

Ask job related questions. Focus on the job, the company, products, services and people. Ask about your potential peers, subordinates and superiors. Take notes prior to the interview, write down your list of questions and take them with you. And while questioning, make sure that the employer doesn'tfeel he's being cross examined.
Here are a few sample questions you could ask:
- What would my responsibilities and duties be? - Describe a typical day on the job.
- What are the most difficult aspects of this position?
- Describe the department's/company's growth in the next two years?
- What is the philosophy on training and development in the company?
- How do you think I'd fit into this job/on your team/into your organization?
- What projects would I be involved in now? Within the first year?
- What would my career path be like during the next year or two?
- What would be the opportunities I'd get to enhance my skill sets?
If you like what you see make a positive statement about the position. If you are sincerely interested in the position and are satisfied with the answers given, you should ask the interviewer if he/she feels that you are qualified for the position
Interviews Process:- he interview is actually a very simple process if you are prepared. This is your time to demonstrate your aptitude to perform the job that you are interviewing for.
Be professional, confident and look your best. The first impression is a lasting impression. Unfortunately most hiring authorities draw conclusions about candidates' way too early in the interview process.
Bring a pen and pad (notebook) with questions written down pertaining to the position. (i.e. What is expected of me? What happened to the prior incumbent?)
Make the interviewer talk 60% - 70% of the time by having a list of probing questions pertaining to the job responsibilities of the position, division and company goals, company culture, etc. Answer questions with a question. For example: If you are asked about a specific qualification, answer the question fully, then inquire as to how that fits what the company is looking for. Don't be afraid to probe into the duties of the position. When a requirement is mentioned that fits one of your strengths, bring it out. An excellent question to ask is: "If you have two candidates with almost identical backgrounds what quality or qualities would make you choose one over the other?" Or, you might say: "If the perfect candidate was standing in front of you, reporting for work, could you describe that candidate?"
Energy, Drive, Initiative - Don't ever compromise on this one. It is the universal trait of success. The key to personal success is to do more than you have to, so give the interviewer some examples of your initiative and personal successes and extra efforts.
Trend of Performance Over Time - Indicate the impact you have had with your current and previous employer's) over the past five to ten years. This would include: Major accomplishments and organizational changes that you have implemented. This is a good time to share what you can do for the interviewer's company. HAVE A PLAN BEFORE THE INTERVIEW!
Experience, Education and Industry Background - Use this along with the Past Accomplishments category: Strong education and experience can sometimes offset a weaker accomplishments rating.
Problem Solving and Thinking Skills - Express that you have the ability to solve job-related problems and anticipate what needs to be done. (Elaborate)
Management and Organizations - (If going in for a management position). Let the interviewer know that you have the ability to persuade and motivate others. Team leadership is a component of both management and personality. Share management ability and style, and organizational skills.
Team Leadership - (If going in for a management position). The ability to persuade and motivate others. Explain how you motivate your immediate subordinates and people who work in different departments.
Character: Values, Commitment and Goals - Summarize your integrity, honesty, responsibility, openness, and fairness in dealing with others. Express your commitment to the organization, and have a plan as to what you can do for the Company. THIS TOPIC SHOULD BE SAVED FOR THE END OF THE INTERVIEW, OR WAIT FOR THE SECOND INTERVIEW.
Watch your body language. Maintain good posture, leaning slightly forward indicates interest. Maintain eye contact. Leaning back could give the impression of a lax attitude. The interviewer gives body language as well. You can determine if you are keeping the interviewer's interest by reading his or her body language. This holds true to some extent for a telephone interview as well. Although you cannot see the interviewer, you can detect from voice inflections whether you have his or her attention. If the interviewer is on a speakerphone and you hear their voice fading in and out, it means that he or she is probably walking around the room and you may not have his/her full attention. If that happens, ask the interviewer to pick up the receiver as you are having difficulty hearing and don't want to miss anything he or she says. At that point, you will again have the interviewer's full attention.
On your pad, have a list of your strengths. Let the interviewer know why you are the perfect fit for the position. EXAMPLE: If interviewing for a supervisory position, one major weakness may be the tendency to "do everything yourself." This is a very common problem that indicates a lack of willingness to delegate work. The best way to overcome this is to step back from your desk, look at the project you have for the day and determine which REALLY requires your personal attention. Anything that can be delegated should be given to subordinates who can then use them as a learning tool while your time is freed up to attend to the more urgent and sensitive issues. What you have done at this point is turn a negative into a positive.
One of the toughest interview questions that you can be asked is "Tell me about yourself." Rather than guess where the interviewer wants you to begin, use this very simple response: "I'd be happy to. Where would you like me to begin?" Once you have the interviewers reply, you have a point of reference and can begin answering the question.
STAY POSITIVE! Even if you decide that you don't feel the position is right for you, never communicate that during the interview. Once you get home, you may change your mind. After you have considered it, if you still feel the position is not a good fit for you, let us know and we can withdraw you gracefully, but keep the door open for future consideration.
VERY IMPORTANT! At the conclusion of the interview, state that you are very interested in pursuing this position, and then ask, "Where do we go from here?" or "What is the next step?" If you really think you hit a home run, ask: "When do I start?" What you are doing is asking for feedback on how well you did. Another excellent "closing" question would be: "Is there any reason that you could not offer me this position (job) today?"
Do not discuss salary or benefits. If asked about your current salary, advise what it is but indicate that you wouldn't want to comment on the salary without knowing all about the opportunity. Just like you wouldn't want to buy a car without knowing all about the options available, you wouldn't want to commit too early on your "price". You might say: "Compensation is extremely important to me, and I will consider your best offer, but frankly what is most important at this point is what I can offer your company and what the future will hold for both of us in a long term relationship."
Have available a list of references that you can present if requested. These references should include names of former supervisors in previous jobs who would be willing to discuss in detail your work performance, usually for positions covering only the last five years. Be sure that you have checked your references thoroughly so that you can be assured that they will provide positive feedback to the inquirer. If you feel it may be necessary, have a friend call them to see what they will say about you. If desired, your recruiter can call your references and provide you with feedback on their responses.
Bring two to three additional original copies of your resume, each in presentation folders (the number of copies depends upon how many people you are going to see). This has the effect of setting your resume out above the others. In addition, bring a copy of your most recent performance review (if applicable) and a sample of any written material prepared by you in the course of performing your duties (again, if applicable). Take care to make sure that the write-up does not contain any proprietary information such as names of the customer or any other items that may lead to the customer's identity.
Call your recruiter as soon as possible right after the interview to advice of how things went. We will then call our client for their feedback and advise you of their impression.
Remember: Preparation is everything
As soon as you can, write down what happened in the interview. Note such things as what was discussed, who you met with, what strengths/weaknesses of yours were discussed, what positives/negatives about the company and position you perceived and anything else you see as being relevant. This will come in very handy if additional interviewing is required.
You should now be prepared to Follow Up the interview.
Salary Nego:-

Negotiate With Understanding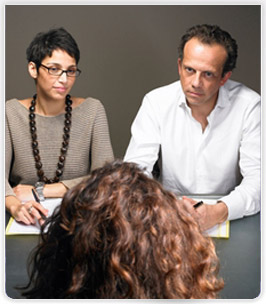 Remember when the negotiations are over, you'll have to work with the person with whom you're negotiating. Besides your future success may depend on that person. So, while you want to negotiate the best possible deal, you need to do so in a way that doesn't damage your image. At the same time, the employer's primary concern isn't negotiating the least expensive compensation package it can get away with. Rather, their focus will be on getting you to accept the job.
b) Understand Your Needs and Those of the Employer
To be successful in this type of negotiation, you need to examine your priorities. What do you really want? Are you comfortable with a low salary and lots of perks? Understanding your needs will also help you determine the type of company you want to work for. For example, a family-owned company may be able to offer a competitive salary and a large bonus based on results. A start-up new venture company, on the other hand, may not be able to offer market salary, but could be in a position to offer you stock options. By recognizing what an employer can and can't do, you'll be able to determine what issues you should press.
c) Set Your Price
Expect employers to try to purchase your talent and experience at a discount. That's what employment and compensation negotiations are: a simple "buy-and-sell" matter. And as the seller, you must set an asking price going in. Some interviewees carry along a lot of money in their wallets to feel valuable during negotiations.
d) Be Strictly Professional
Even if you admire the person you're negotiating with, remember that it's a business transaction, not a personal exchange. Separate the salary and employment issues you're discussing from how you feel about the person who wants to hire you. Remember that the outcome of your discussion will affect your family's well-being. Some executives put a family picture in their shirt or suit pocket and touch it occasionally during meetings as a reminder to stay on track, no matter how persuasive the employer is.
e) Understand The Dynamics Of The Particular Negotiations
Sometimes you'll have skills that are in great demand. And sometimes, you may be one of several qualified candidates the company would be happy to hire. Sizing up the situation and understanding the relative position of each party will help you determine when to press your advantage and when to back off.
f) Never Lie, But Use the Truth to Your Advantage
It's not only wrong to lie, but in employment negotiations, it's ineffective. If you lie during negotiations, sooner or later you're likely to be caught. Once you are, even if you don't lose the offer, you'll be at a tremendous disadvantage, and your credibility will always be suspect. On the other hand, total candor won't be rewarded. You're under no obligation to blurt out everything you know. You can determine what you want to say and how you want to say it, and try to put everything in its most positive light. Rehearse it the night before in front of the mirror.
g) Use Positive Language
Never say "never" or "no" to an employer's offer. If the company is resisting your requests, use neutral-sounding words to describe your position by saying that you find the offer "disappointing," "unfortunate," "surprising" or "unacceptable." You also might try asking an employer to reconsider its offer, or ask for additional time to consider the terms to keep the door open to favorable changes. The point is to avoid words that make you sound angry or unwilling to negotiate further. The process should continue until you arrive at a satisfactory agreement, unless you blow it prematurely. Remember negotiations should leave you and the prospective employer happy, ultimately you will have to work together, and all this will have bearing on your future relationship.
h) Use Uncertainty To Your Advantage
The more information you convey to a potential employer about your bottom line, the more likely it will limit what you get. Before making an offer, a company typically tries to determine what it will take for you to accept the position. With that information, the prospective employer will be able to determine the minimum package it needs to offer. While they may not offer you as little as they can get away with, if you've divulged too much information, they likely won't offer you as much as they might have otherwise. By disclosing exactly what your current compensation is or exactly what it would take to get you to leave your job, you'll force a potential employer to make its best offer.
i) Focus On Your Goals Not Victory
Many times in negotiations, the act of winning becomes more important than achieving your goals. And it's also important not to make your future boss feel as if he's lost in the negotiations. You'll have gained little by negotiating a good deal if you alienate your future boss in the process.
j) Know When to Quit Bargaining
The one sure way to lose everything you've obtained is to be greedy. There comes a point in every negotiation when you've achieved everything you could have reasonably expected to gain. While most companies will want to treat you fairly and make you happy, few companies want to hire a greedy hanger on. This may even cause the offer to fall through, or mar your image. Employment is an ongoing relationship. Job negotiations are the starting point for your career with a company. Get too little and you're disadvantaged throughout your career there; push too hard and you can sour the relationship before it begins.
k) Get Written Confirmation
Getting something in writing provides closure and prevents any misunderstandings between you and an employer. Take charge of this process by writing a letter spelling out the details of the deal you've agreed to while they're fresh in your mind after the interview. It prevents misunderstandings that might result from poor memories, changed circumstances or, at times, bad faith on the part of an employer.
Executive Resume:-
Writing an effective and creative resume that gets results can be a daunting task. But if a few of the simple things are taken care of,your chances of being shortlisted for the interview enhance significantly.

Here are a few of the tips that will be immensely beneficial for any candidate, irrespective of the industry or organization to are applying to. These are some basic things that make a lasting impression:
Determine your job search objective prior to writing the resume and structure the content of your resume around that objective only. If you write your resume without having a clear objective in mind, it will come across as unfocussed to those who read it.
You don't need to go into detail about every accomplishment. Strive to be clear and concise. The purpose of your resume is to generate enough interest in you, to have an employer contact you for an interview.
The language should be simple, the flow of language lucid and grammar absolutely correct. The format must be chosen carefully and consistency should be maintained throughout. Use a font size no smaller than 10 point
To improve the presentation and comprehension, use bulleted sentences. Resumes are read quickly (a resume gets an attention of 30 sec on an average) this bulleted sentence format makes it easier for someone to quickly scan your resume and still absorb it.
To add life to your resume, use begins with action words like prepared, developed, monitored, and presented.
Take the time to determine which bullets most strongly support your job search objective. Put those strong points first where they are more apt to be read.
Use the key words listed in the ad (where the vacancy is advertised) and match them with the contents in your resume, highlight your suitability for the job profile.
Use some technical jargon, specific to your industry. If there are terms that show your competence in a particular field, use them in your resume.
Accent the positive and leave off negatives and irrelevant points. Lead with your strengths. Focus on the duties that support your objective.
Rather than going into depth in one area, use your resume to highlight your breadth of knowledge.
If you have reported to someone important such as a vice president or department manager, say so in your resume. Having reported to someone important causes the reader to infer that you are important.
Limit the length of your resume to 1-2 pages. Help the reader to scan your resume efficiently and effectively.
Since you are so close to your situation, it can be difficult for you to hit all your high points and clearly convey all your accomplishments. Have someone review your job search objective, your resume, and listings of positions that interest you.
Use your resume to obtain an interview, not a job. Most prospective employers decide whether or not they want to interview you after reading the first few lines.
All the best ......
Corporate Dress:-
Dressing Tips for Men
Suits: Choose dark colors like black, dark gray, charcoal or navy blue for a suit. One should avoid flashy fabrics.
Shirts: One should wear good quality plain or striped full sleeved shirts in light shades. The best fabric for shirts is cotton. Collars should be stiff but comfortable.
Ties: Colour of the tie should match with your suit or your shirt. The length of the tie should end at belt line - no higher, no lower.
Shoes: basic black or brown.
Dressing Tips for Women
Business Suit: Choose a conservative style jacket in a solid, basic color.
Plain or striped full-sleeved shirts/tops worn with either solid/basic colour/pin-striped formal trousers or skirts.
Formal shoes/Slip-ons.
Limited jewelry.
Placement Form
Looking for a job in state or outside, You are at right place but 1st tell us about yourself for Campus selection